A virtual club
Tetiana Godok, president-elect of the Rotary E-Club of Ukraine
My history with Rotary began when I was a senior in high school. The newly formed Rotaract Club of Yalta ambitiously set out to establish an Interact club, and I was fortunate enough to be a part of it. I didn't know much about Rotary, and the complex club organization befuddled me at first. But over several months, we visited Interact clubs in Kharkiv and Cherkasy, and I came to learn more about Rotary and gradually immersed myself in the ideas and values of this service organization. With strong convictions about the role I might play, I joined the Rotaract Club of Yalta, serving as president and treasurer, and set a goal to get to know Rotaract all over Europe.
Until the annexation of Crimea, I had a very active and rewarding Rotaract career: I often traveled to Rotaract Europe Meetings (REM) across Europe, to Rotary Youth Leadership Awards events in Turkey, to Portugal in western Europe, and all over Ukraine, countless times, for conferences, for seminars, or just to visit Rotaract friends. We gladly and proudly hosted all-Ukrainian and district events in Yalta.
Unfortunately, the annexation forced many Rotaractors and Rotarians to flee the turmoil and conflict on the peninsula, where it had become impossible to conduct our normal service duties. I moved to Lviv in western Ukraine, but the emotional trauma from the migration was such that it took me a long time to settle down and integrate into my new life. The good news was that a Rotary e-club had been established in Ukraine, enabling former Crimean residents and Rotarians from other occupied territories to continue to be part of Rotary. The mutual support was enormously helpful, especially in the early days.
I later moved to the United States, first to New York City, where I studied biology, and then to Philadelphia to work in a research lab. Fortunately, the virtual club has allowed me to remain a Rotarian regardless of where I live, although accommodating members from the different time zones can be tough.
It is good that our club has enriched itself over the years with new members from all over Ukraine. Last year, I was elected club president for 2022-23. I am very grateful for the trust placed in me and look forward to presiding over our first meeting. I definitely want it to take place "virtually" against a backdrop image of the Yalta Mountains in Crimea, which is — and always will be — my home.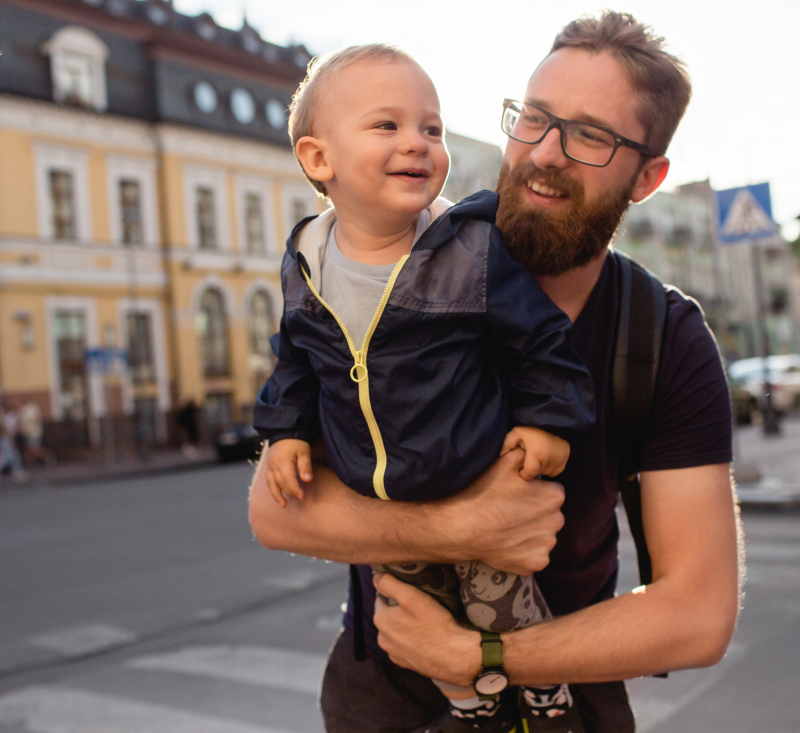 In the spirit of peace
Yulia Zharikova, secretary of the Rotary Club of Kyiv Advance
The history of the Rotary Club of Kyiv Advance began at the end of 2013, when several like-minded people formed the Rotary Club of Donetsk Advance. We were united by the idea of community service and our passion for art and music. The club supported young talents and devoted its energies to the development of educational programs in the city.
In 2014, after the outbreak of military conflict in eastern Ukraine, many members of our club fled to different parts of the country and even abroad. Subsequently, four club members who had moved to Kyiv decided to resume our club activities under the name Rotary Club of Donetsk Advance. Four other members who had ended up abroad or remained in Donetsk subsequently decided to keep their membership as well. So, we retained eight members.
In 2020, our club officially changed its name to Rotary Club of Kyiv Advance in accordance with the policies of Rotary International. Since relocating to Kyiv, our club has attracted many new members and even received an award from the District 2232 governor for adding the most new members in the 2019-20 Rotary year.
Given our experience from the conflict in eastern Ukraine, we have made peacebuilding and conflict prevention a main focus of our community projects. One such project, running since 2017, offers training to various groups to promote dialogue toward reconciliation at multiple levels of Ukrainian society. In addition, for the past five years, club members have been involved in a large international project for the psychological rehabilitation of children affected by war and military conflict in the east.