Rotary Projects Around the Globe
March 2022
by Brad Webber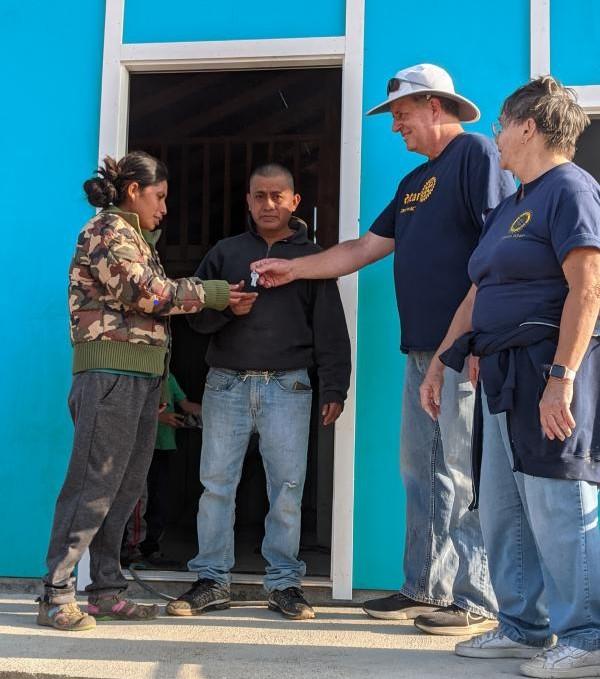 Mexico
About 150 Californians from District 5340 joined members of five District 4100 clubs in Baja California to raise six houses (and partially build another) for families in El Trébol, a rural community near the U.S.-Mexico border. Project Mercy, a San Diego nonprofit, installed cement slabs and cut much of the lumber in advance of the daylong burst of energy on 4 December.
"It was awesome to see the two districts come together to help these people in need get a leg up in their lives," says Kim Muslusky of the Rotary Club of Rancho Bernardo Sunrise (San Diego). The $52,000 project was funded by Rotary members.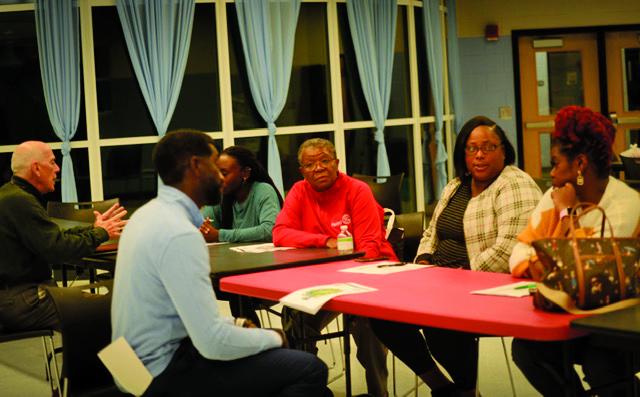 United States
Racial tension and sustained protests after the fatal shooting of a Black man by a sheriff's deputy in August 2017 led to soul-searching in Thomasville, Georgia. Recognizing inequities in safety, education, and economic opportunity, local officials created a task force and looked to a trusted source of inspiration and knowledge — area Rotarians — to help tap the hidden potential of the community.
In early 2019, Spark Thomasville, a business incubator, assembled its first class of a dozen budding businesspeople, drawing from minority communities. Members of the Rotary Club of Thomasville, including André Hadley Marria, governor-nominee of District 6900 and Spark's current director, stepped up with workplace acumen and a $1,500 district grant. Six club members regularly mentor the participants, who aim to succeed in such fields as video production, beauty and nail salons, and catering. The result: nearly 30 entrepreneurs and 10 full-time businesses and counting.
"One of the real stars is a husband-and-wife team who started grilling barbecue pork ribs at their home and selling them to their neighbors. They've progressed to having their own restaurant," says Michael Bixler, another club member and coach in the program, which focuses on financial literacy, basic bookkeeping, and communication skills.