But when she turned 22, Gloria started to feel restless. By this time, Alberto, her childhood sweetheart, was living in the United States with his family, his father working in California's fields. But when Gloria told her parents she wanted to join Alberto there, they said no. Eventually, she gave them an ultimatum: If she couldn't go the United States, she wanted to move to Mexico City and finish school. "I wanted to know other things," she says. Reluctantly, her parents gave in, and she went to California.
About 8 million U.S. workers had more than one job as of February 2020.
Alberto and Gloria married in 2002 and later moved to the Chicago area, where Gloria's brother lived. Her brother recommended they take classes to become certified nursing assistants, as he had done.
The couple found work in nursing homes and moved to the suburb of Palatine. Gloria started visiting Partners for Our Communities, which houses a food pantry as well as a community center that offers educational programs for children. The first time she visited, she felt at ease. "I didn't understand all that they were saying, but I felt good," she recalls. There she met Rotarian Kathy Millin, who in addition to serving as director of the center also teaches in the GED program held there, which Gloria completed. When the ACE scholarship program was launched, Millin encouraged her to apply. But Gloria felt conflicted — if anyone in the family were to continue their education, she thought it should be Alberto. He was working two jobs, and with more education, maybe he could work only one.
Recognizing a need for skilled labor, some U.S. states have introduced free tuition at two-year colleges through the Promise program.
In the end, they both applied.
"I was shaking when I came out of the interview. I'd never done anything like that," Gloria recalls. She explained to the interviewers why she wanted to pursue a certificate to become a community health worker and answered their questions as best she could in English. "I didn't tell Alberto what it was like. I didn't want to scare him."
Much to her surprise, they were both accepted into the scholarship program. "Alberto and Gloria were in our first interview class," Chilvers says. "They were at the top of the list of candidates who would be great for this scholarship. Not everyone gets picked. They may not be ready yet. You want students who will persist."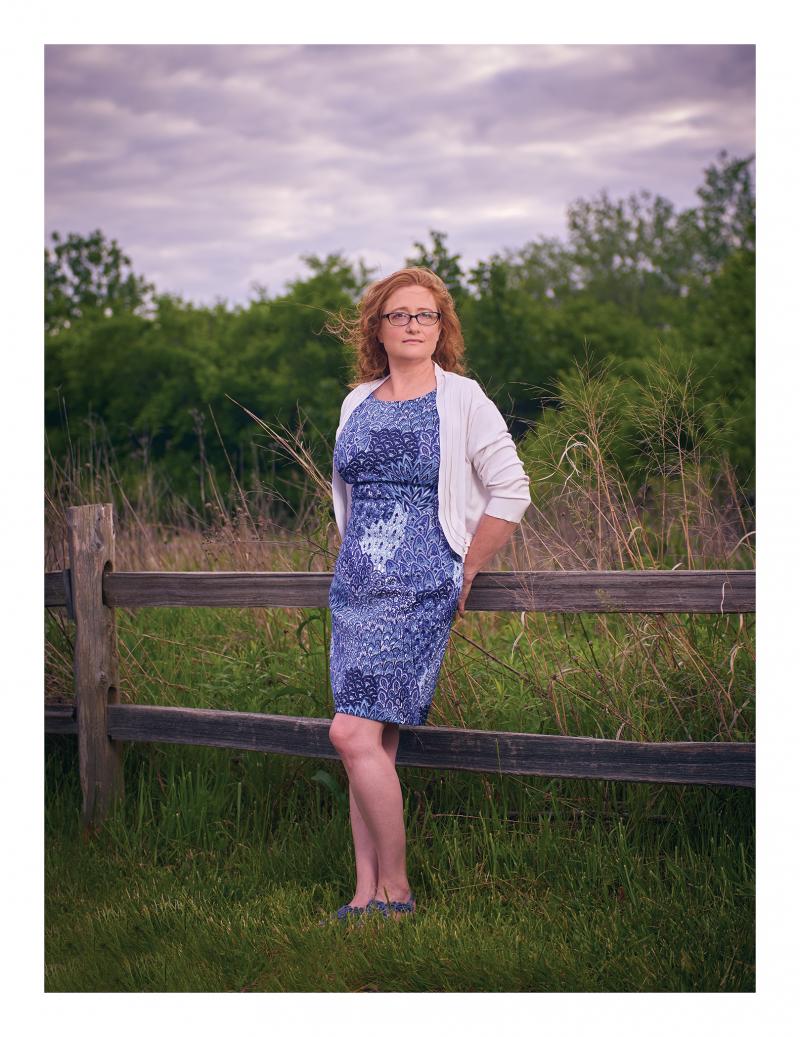 Alberto opted to study residential HVAC, a good fit for the former auto mechanic, and he gets hands-on experience at Harper's HVAC lab. Gloria is taking one class at a time when she is not working so she can spend time with their 11-year-old son and 15-year-old daughter. The COVID-19 pandemic forced the couple to switch to online classes, but they hope to finish their programs by the end of this year — and to land jobs with higher salaries just in time to send their daughter to college.
"I wouldn't have gone back to school if I hadn't gotten this grant," Alberto says. Because his mentor, Tim Gerhardt, a member of the Rotary Club of Schaumburg A.M., runs an industrial HVAC company, Alberto is optimistic about finding a job. "When I finish, he said he could guide me toward companies that might be hiring."
'Paying bills and paying for classes is so hard.'
Since the Schaumburg-Hoffman Estates club started awarding scholarships to adult students in 2016, Parker has continued to help fund the program; she has personally given $430,000 to date.
Parker's passion for the scholarship program stems from her experience as a single mother. By the time she was 26, she was divorced with two small children and was studying for a degree in finance and management. Overcoming the difficulties she faced changed her, she says. "I went back to school looking to reinvent myself," she explains. "I paid for it myself, working full time. I didn't have family or financial support. If you can get through it, you're a stronger person. But just because I did it on my own doesn't mean everyone can. Today, the cost of child care and of living in the suburbs is almost insurmountable. Paying bills and paying for classes is so hard."
The toll on the economy caused by the COVID-19 pandemic makes these scholarships even more important. "Our students are doing the cleaning, they are nursing assistants, they work in factories," says Millin. "They've been exposed to this virus. Restaurant workers have lost their jobs. What we're facing is something we haven't seen before. Unemployment is affecting people who need to work two or three jobs to make it."
One consequence of that struggle is hunger, she says. The food pantry at Partners for Our Communities, which used to serve about 30 families every Saturday, was serving six times that many in April and May. "People are starting to despair," Millin says.
As of April 2020, one in three U.S. households with children under 18 were food insecure.
Scholarships like those provided by the ACE program are helping, one person at a time. "It allows people to earn a higher wage," Millin says. "A dad can work one job now and not two. A mom is able to find a job and be an example for her kids. It opens up a door for them. "I love being able to tell people, 'We have an opportunity that could change your life.'"
• This story originally appeared in the September 2020 issue of Rotary magazine.
---
Related content
Rotary Voices: Rotary e-club serves as think tank on international development
---