Leading Indian hotelier named Rotary International president
Fourth Indian to head global membership organization
NEW DELHI, (1 Oct. 2018) — Sushil Kumar Gupta, chair and managing director of Asian Hotels (West) Ltd. and owner of Hyatt Regency Mumbai and JW Marriott Hotel New Delhi Aerocity, will begin his one-year term as president of Rotary International on 1 July 2020.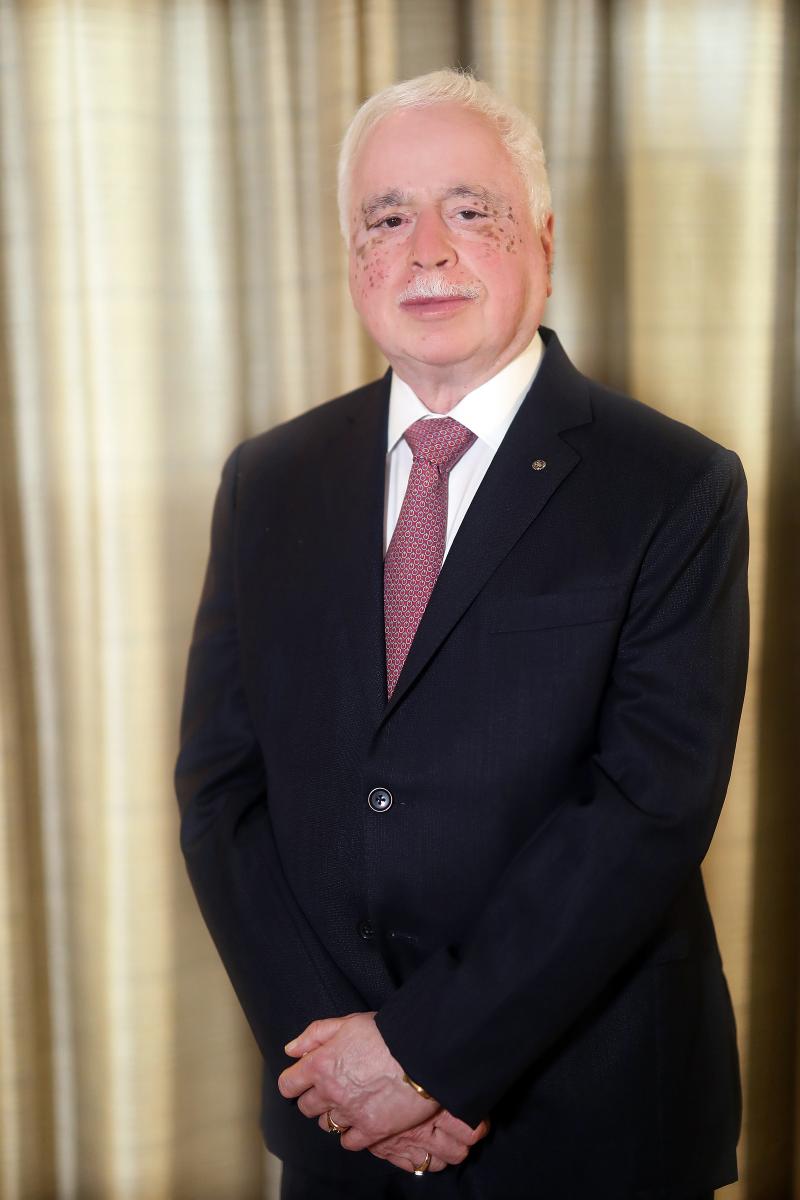 Gupta, a member of the service organization for 41 years, belongs to the Rotary Club of Delhi Midwest. As head of Rotary's global network of 35,000 clubs, Gupta aims to increase the organization's humanitarian impact and club member diversity.
"I'm humbled to join the distinguished ranks of those who have led this organization before me," Gupta said. "I hope to leave a mark on Rotary that reflects selfless leadership and an unwavering commitment to service."
India's 3,700 Rotary clubs and 146,000 members take action to address humanitarian challenges and implement sustainable projects that fight disease, promote peace, provide clean water, support education, save mothers and children and grow local economies. More than $221 million awarded over the past several years through The Rotary Foundation has supported these programs.
Last month, Dakoju Ravishankar, a real-estate investor and Rotary member from Bengaluru, donated $14.7 million to The Foundation. "People support Rotary because it is a trusted organization that supports communities through tangible projects," Gupta said. "In fact, CNBC named Rotary one of its top 10 charities in the world. In India alone, Rotary has positively impacted our communities through polio eradication, installing sustainable and safe latrines, building schools, providing potable water, and countless good deeds."
Gupta has served as president of the Federation of Hotel and Restaurant Associations of India and on the board of directors of Tourism Finance Corporation of India Ltd. He was the president of Experience India Society, a public-private partnership between the tourism industry and the government of India that promotes India as a tourist destination. He is currently vice chair of the Himalayan Environment Trust and serves on the board of Operation Eyesight Universal in India.
About Rotary: Rotary brings together a global network of volunteer leaders dedicated to tackling the world's most pressing humanitarian challenges. Rotary connects 1.2 million members of more than 35,000 Rotary clubs in over 200 countries and geographical areas. Their work improves lives at both the local and international levels, from helping families in need in their own communities to working toward a polio-free world.
Contacts
Jyoti Rai 011-41150173, Jyoti.Rai@rotary.org
Chanele Williams +1-847-866-3466, chanele.williams@rotary.org